GoFundMe Spring 2022 Campaign
In 2020 we started our farmer training program with 13 farmers, which quickly grew to 19 the following year. We have now grown so much that we are leasing additional land in Lino Lakes and Corcoran. We are excited about this new space, which will ease some transportation barriers for farmers commuting from the Cities up to our farm in Cambridge every day, but this new land lacks essential farming infrastructure.
We would like to raise $30,000 by the end of May 2022 to prepare the land we have rented in Lino Lakes for the farmers. We would like to invest in:
10ft deer fence to protect vegetable crops from thousands of dollars of damage caused by deer and other pests each season
Refrigeration unit to improve produce quality and keep fruits and vegetables fresh after harvesting. Refrigeration also improves farmers' quality of life, allowing us to harvest and work more regular schedules, rather than harvesting late at night when it's cool or in the early morning before farmers markets
Packing shade for washing produce on-site
Well and irrigation system (2021 was a bad year for farmers who had no irrigation)
Thank you in advance for your contribution! Any amount goes a long way to support us.
Continuing Support
Support Kilimo's work training organic farmers in Minnesota! To contribute to the future of our food system, a healthier environment and nourished communities, consider donating today. Donations support our farmer training, which includes one-on-one mentorship, group classes, and hands-on growing and marketing experience at our organic incubator farm site north of the Cities in Cambridge, Lino Lakes and Corcoran.
Your tax-deductible donation will be made to Renewing the Countryside, fiscal agent for Kilimo Minnesota. Thank you for your generous support.
Ways your donation could impact emerging farmers:
$50 funds a farm visit, where program participants tour another area farm to learn first-hand and network with other local, organic farmers
$100 compensates instructors for one of our 20+ business and production classes offered throughout the year
$250 pays for shared farming equipment and storage space for one farmer
$500 pays for annual greenhouse and cold storage space for one farmer
$2,000 supports a complete year of our farmer training program for one farmer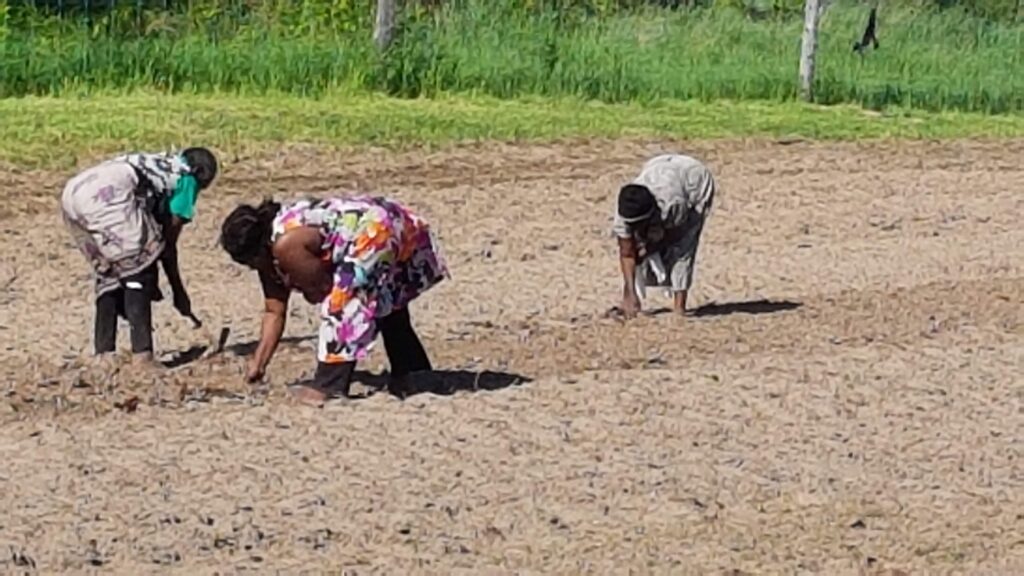 As you give, any amount, toward Kilimo's programs, your gift will support farming mentorship of emerging farmers. As we grow farmers we are weaving into the future of our food system and adding to stronger a farming economy, healthy lands and nourished communities. Together, we are building a sustainable and healthy food system. Thank you.